Manuals, Forms and Membership covers requirements to meet
TJC, AAAASF, AAAHC, CMS, HFAP, State Licensing
Accredia prepares ambulatory surgery centers for accreditation, certification and state licensure. Extensive requirements must be met and maintained in order to achieve accreditation, Medicare certification or state licensure. Accredia makes the process super easy for you.
Here at Accredia you can maintain your surgery center requirements, set up your surgery center and most importantly keep it operational no matter what. Staffing shortages have always been a problem in the ambulatory surgery center setting. Accredia provides you with the solution. You will never fall behind again. The Accredia website was designed with you in mind.
Nicole Brown has extensive expertise knowledge of the overall preparation of surgery centers. Turn key from A-Z. Starting from leasing the space or buying the property to build out, equipment procurement, directing & overseeing the entire process to obtaining accreditation, state licensure or Medicare certification. Since 2005 Nicole Brown has completed successfully more than 100 surveys.
Nicole Brown is the CEO and founder of Accredia LLC, which is the leading ambulatory surgery center facilities accreditation consulting agency. Accredia's sole purpose and passion is to help the ambulatory surgery center navigate through the complicated regulatory process and make passing your inspection easier. Nicole's caring, down-to-earth, fun, energetic and witty personality, coupled with her wisdom and years of experience is able to always provide cutting edge solutions and processes to navigate the inspection process.
Accredia.shop
,
Accredia.vhx.tv
and
blog.nicole-brown.com
was designed for the ambulatory surgery center and the products, marketplace and the membership subscription service is the first of its kind. Nicole Brown has a stellar track record of creativity and innovation which makes Accredia the best of the best. Accredia is the one stop shop for everything you need for your ambulatory surgery center. Here's to your success.
The Joint Commission (TJC)
If you are preparing for a Joint Commission Survey, TJC Environment of Care standards require organizations to develop plans in 6 high functional areas of a surgery center; Safety, Security, Hazards, Materials and Waste, Fire Safety, Medical Equipment, and Utilities. Strict attention is delegated to the facility's Life & Safety Code inspection portion, which I have mastered. You can consider Accredia shop compliance to achieve accreditation or Medicare's status and participate in the Medicare program. The Joint Commission accredits and certifies more than 17,000 health care organizations and programs in the United States. Joint Commission accreditation and certification are recognized nationwide as a symbol of quality that reflects an organization's commitment to meeting certain performance standards.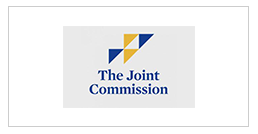 American Association for Accreditation of Ambulatory Surgery Facilities (AAAASF)
If you are preparing for an AAAASF Survey, AAAASF's basic mandates are strict, and I have noticed that this organization follows its mandates as they are written. Some inspectors from other organizations stray from the written standard but not AAAASF. You can achieve accreditation or Medicare deem status to participate in the Medicare program. Today 1000's ambulatory surgery facilities are accredited by AAAASF, the largest not-for-profit accrediting organization in the United States. Many more facilities are in the process of accreditation. These numbers have increased dramatically over the last two years. Surgeons, legislators, state and national health agencies, and patients acknowledge that AAAASF stands alone as the program setting the "Gold Standard" for quality patient care.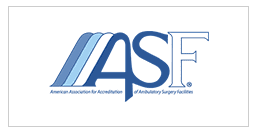 Accreditation Association for Ambulatory Healthcare (AAAHC)
If you are preparing for an AAAHC Survey, I find that the application and scheduling process is the easiest and fastest. The turn-around time to get questions answered in writing via email is prompt. You can achieve accreditation or Medicare deem status to participate in the Medicare program. The Accreditation Association currently accredits over 4,600 organizations in a wide variety of ambulatory health care settings, including ambulatory and surgery centers, managed care organizations, as well as Indian and student health centers, among others.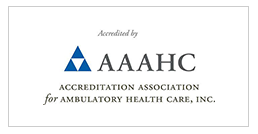 Healthcare Facilities Accreditation Program (HFAP)
Under the requirements of HFAP: An ASC must be certified and approved to enter into a written agreement with CMS. Participation as an ASC is limited to any distinct entity that operates exclusively to provide surgical services to patients not requiring hospitalization (i.e., an inpatient stay in a hospital). HFAP has deeming authority to accredit ASCs. This program's requirements incorporate the CMS Conditions for Coverage (CfC) along with other patient safety and quality-related standards.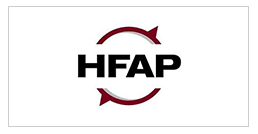 Centers for Medicare and Medicaid Services (CMS)
Section 1865(a)(1) of the Social Security Act (the Act) permits providers and suppliers "accredited" by an approved national accreditation organization (AO) to be exempt from routine surveys by State survey agencies to determine compliance with Medicare conditions. Accreditation by an AO is voluntary and is not required for Medicare certification or participation in the Medicare Program. A provider's or supplier's ability to bill Medicare for covered services is not impacted if it chooses to discontinue accreditation from a CMS-approved AO or change AOs. Section 1865(a)(1) of the Act provides that if the Secretary finds that accreditation of a provider entity by a national accreditation body demonstrates that all applicable conditions are met or exceeded, the Secretary may deem those requirements to be met by the provider or supplier. The AO must apply for CMS review and approval before permitting deemed status for an AO's accredited provider entities.